2021 Term Dates Singing ,
Vocal, Dialect
and performance
Term 1: Monday, 23rd Janruary to 9th, April
Start Dates
Monday,3rd February (Penrith Con: 10 Weeks)
Tuesday, 23rd Jan –  (Katoomba Studio:11 Weeks)
Wednesday, 24th January (Penrith Con: 10 Weeks)
Thursday, 25thth January (Penrith Con: 10 Weeks)
Concert Practice: TBA (Usually within the last week of term)
Term 2: Term 2: Monday 27 Apr – Thursday  2nd June
Monday, 27th, April  (Penrith Con: 10 Weeks)
Tuesday, 28th April(Katoomba Studio)
Wednesday, 29th April (Penrith Con: 10 Weeks)
Thursday, 30th, April (Penrith Con: 10 Weeks)
Concert Practice: TBA (Usually within the last week of term)
Term 3: Term 3: Mon 20 July – Thursday 24 Sep
Monday, th July (Penrith Con: 10 Weeks)
Tuesday, 21st July (Katoomba Studio)
Wednesday, 22nd July (Penrith Con: 10 Weeks)
Thursday, 23rd, July (Penrith Con: 10 Weeks)
Concert Practice: Thursday 17th September
TERM 4: Mon 12 Oct – Sat 13 Dec
Monday, 11th October (Penrith Con: 10 Weeks)
Tuesday, 12th October (Katoomba Studio 11 weeks)
Wednesday, 13th October (Penrith Con: 10 Weeks)
Thursday, 14th, October (Penrith Con: 10 Weeks)
End Of Year Concert: TBA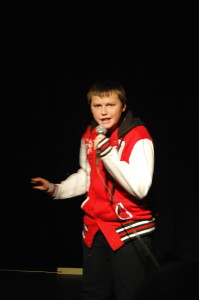 Timothy has been teaching internationally as well as many places from Malaysia to the Blue Mountains.
Singing , Acting, Dialects and Performance one on one is the best way to improve your individual skills.
Lessons are booked for a full term in line with the public school system.
Booking Venues in
and
For More details about pricing and times please
Suitable for 16 years to the age of endearment
Please Note: All classes run per term in conjunction with the public school system. Students who join mid-term and are invoiced from their start date.
Group Workshops
This weekly class caters to the performer in you, whether you are looking to improve your own skills or just someone you always wanted to get on "the boards" but never felt worthy enough.
Are you telling your self  "Maybe? But I Could never…"
 Skills that the class focus on are:
Elements of the classes
Nerves
Warming into it: The warm up
Always Saying Yes: Improve for the spontaneous.
Stage Presence
Awareness of the body in space
Vocal: DI Breathing; support; resonation
Emotion Connection through Character and the text.
All classes work towards developing communication skills, emotional connection, physical awareness of space through the form of monologues and small group scenes. Whether you are a boss, a businessman a dad or a mum,  or a star for the next generation, this can be time for you to set aside for you.